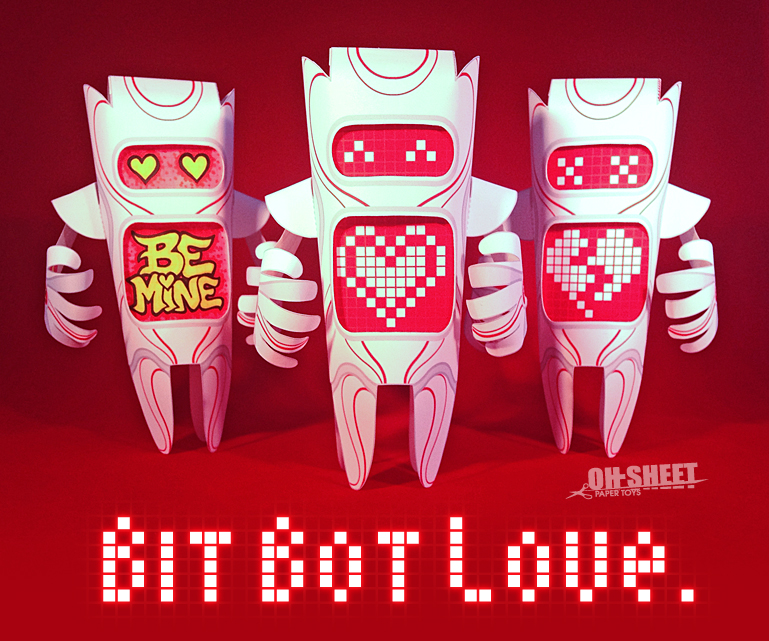 What's better than chocolates on Valentine's Day? A paper robot, of course.
Bit Bot Love wears his pixels on his screen and there's one thing he wants you to know... He loves you!
What's that? Everything's not all roses and rainbows? No worries, we have you covered. Bit Bot Broken is there for you.
Neither one nor the other? Well then, you can just customize Bit Bot to say whatever you want. Feel better now? Good!
Click the links below to download the templates.
Download Bit Bot Love | Download Bit Bot Broken | Download Bit Bot Blank